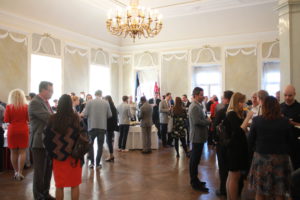 The Mayor of Tartu City hosted this year's Biosystems Engineering welcome reception. The Reception took place in the Town Hall of Tartu City. Delegates were greeted by the deputy mayor Raimond Tamm, who himself has graduated from Estonian University of Life Sciences. The deputy mayor pointed out that Tartu City is working hard to bring in more conferences and go along with the innovation that conference offer.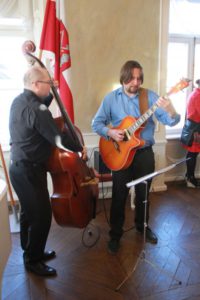 In addition to snacks, champagne and fruitful discussion, little cultural color to the evening was provided by a string duet.
See also full gallery in the galleries and BofA section.