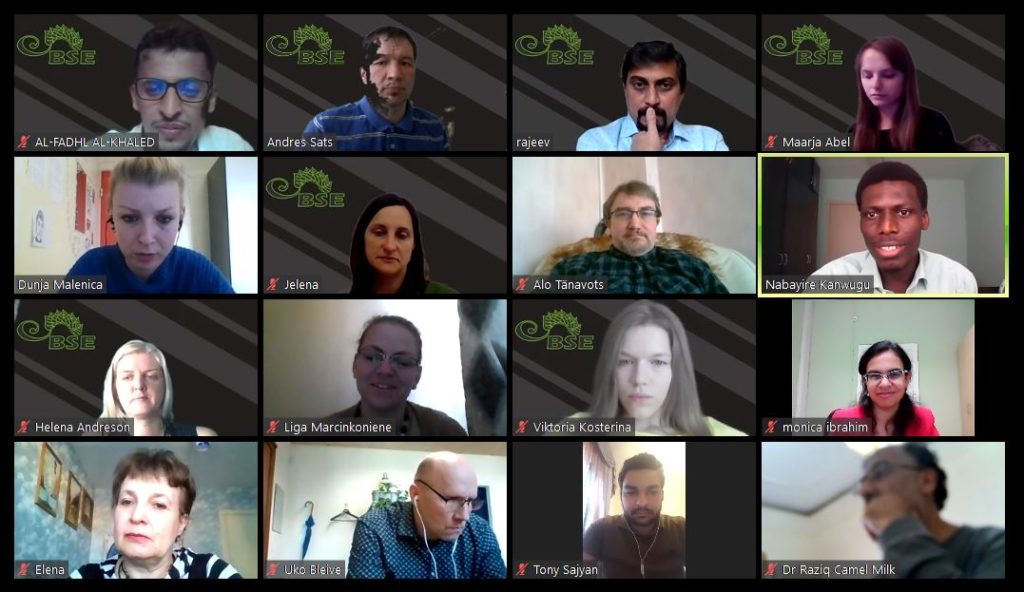 Given the recent escalation of events related to COVID-19 the Conference BSE 2020 was held online in the ZOOM-based platform. The event was a true success and we counted with about 200 participants from all over the world.
The event started with the opening statement from the Rector of Estonian University of Life Sciences, Urmas Klass Mayor of Tartu and Margus Arak Director of the Institute of Technology of Estonian University of Life Sciences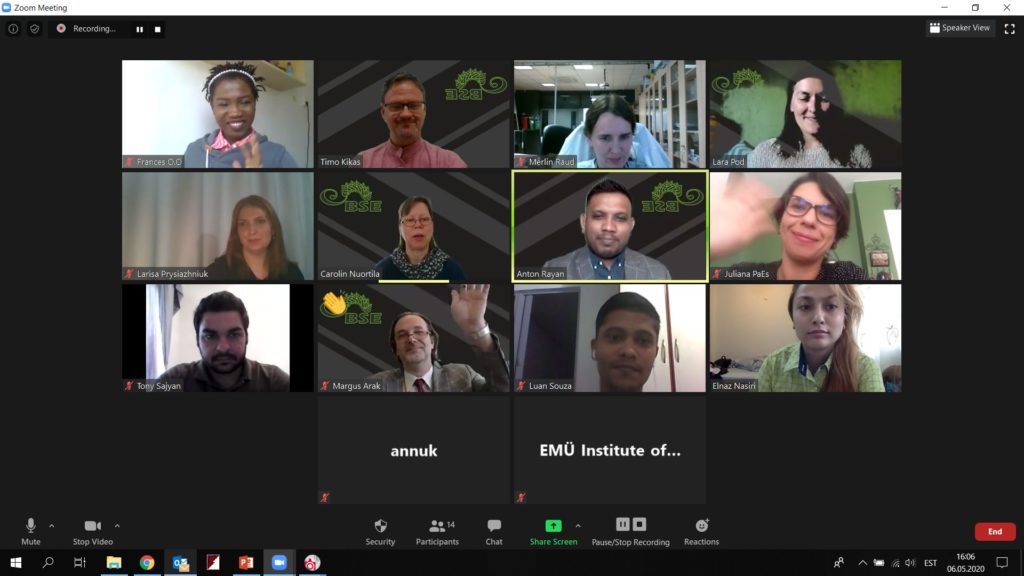 The plenary session was delivered by Prof. Fadi Dohnal, from Private University for Health Sciences, Prof. Mohamed Bouaziz from Higher Institute of Biotechnology of Sfax, Tunisia and Dr. Jorge Ferreira from the Department of Resource Recovery and Building Technology University of Borås, Sweden.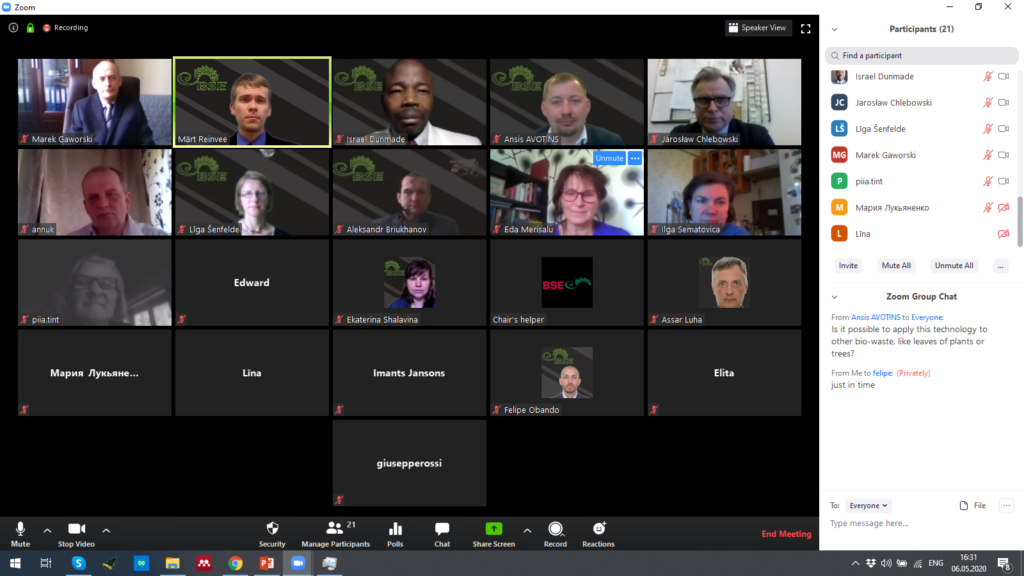 After that, we had parallel sessions in the fields of Bioenergy, Renewable Energy, Nanomaterials and Waste Recovery, Food technology, Precision Agriculture, Agricultural and Livestock Engineering, and Engineering. We had 51 presentations from North America, South America, Central Europe, Scandinavia, Baltic countries, and Eastern Europe.
The poster session will be held online from May 6th until May 8th. All the participants are welcome to check the posters, make questions and leave comments in the sections created in each poster for this end. We had 69 posters from South America, Central Europe, South Europe, Northern Africa, Middle East, Baltic countries and Eastern Europe.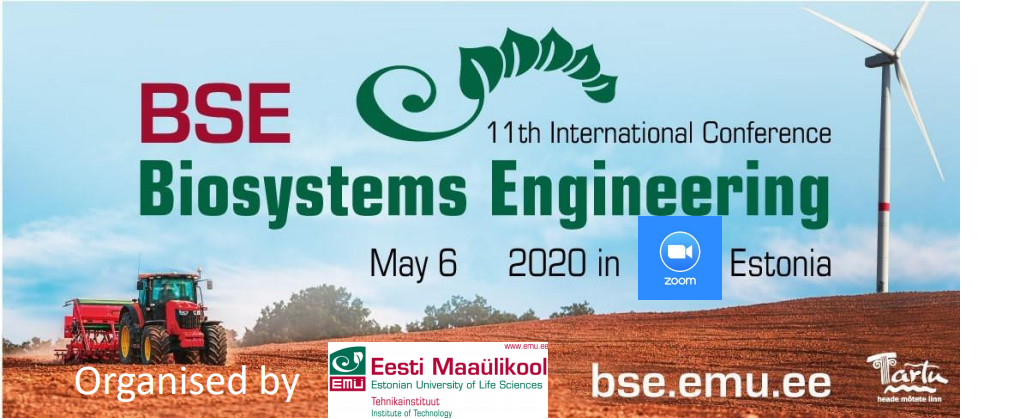 Thank you to all the members, speakers, delegates, sponsors and exhibitors for being part of the BSE 2020 and for making this event a true success. The videos from the Conference are already available in the homepage of the event: http://bse.emu.ee/ as well as the Book of Abstracts: https://bse.emu.ee/publications/
We are also thankful for given us the opportunity to revise your works. We hope we can continue all the fruitful collaborations throughout the years. We look forward to seeing you in Tartu for BSE 2021.
On behalf of the Organizing Committee